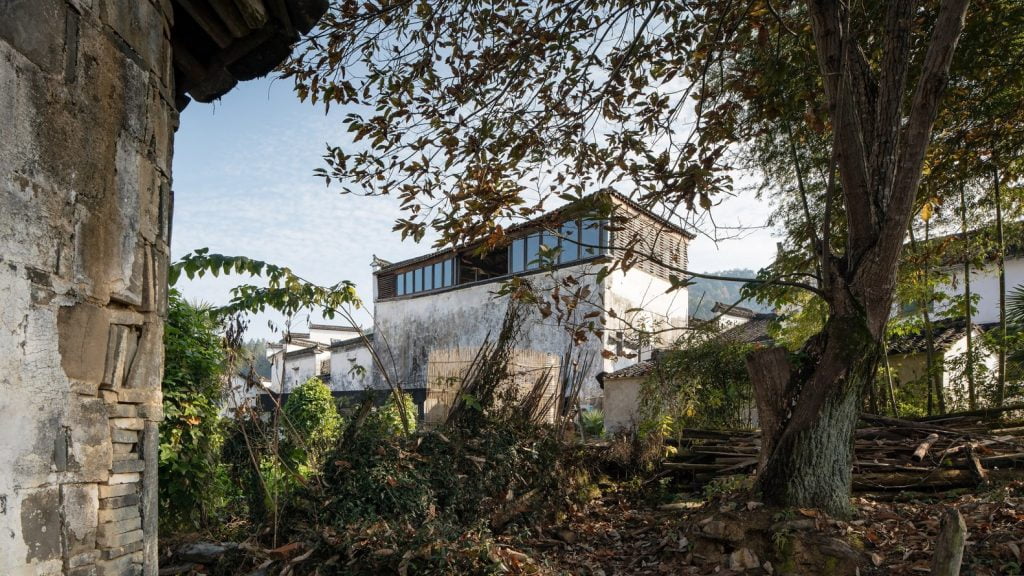 The Skywells is an elegant, 300 year old mansion built in the Huizhou style – thick brick outer walls to keep out the heat, and ornate wooden interiors. A 'Skywell' is the tall, narrow courtyard typical of China's South, and our house has three of them. Heat is taken up out of the house, and water drains into channels in the centre, symbolising wealth being kept in the family and not being lost to the outside.
Being secluded up in the hills, Yancun village escaped the worst madnesses of the cultural revolution; the stories of merchant families who have lived here are preserved in hand carved friezes, painstakingly restored by Yuzong, our local artisan carpenter.
Working with a local historian and interviewing the families who've lived here, we have uncovered a rich tapestry of stories: originally a business inn for a merchant 300 years ago, expanded around 150 years ago with a formal hall and animal yard. At one point the house was home to a wealthy spinster who took in orphans at the turn of the 20th Century. More recently, it acted as a work office for the commune in the village as the largest house backing on to the fields.
Quotations from Chairman Mao's red book still adorn the walls, urging workers on.
We call our hotel the Wuyuan Skywells – the Skywell is the signature architectural feature of Wuyuan houses. Forget all of the romance and the design awards – our house, the actual building, is the real hero of this story. In the Ming and Qing dynasties, a man's wealth was defined by how many skywells his house had. The older members of Yan village still remember a house with 54 skywells when they were children, since collapsed. Unlike the wide and open courtyards of Beijing's Siheyuan or Yunnan's Bai houses, a skywell is tall and narrow. This keeps heat and other people out, whilst still allowing fresh air and light to reach inside.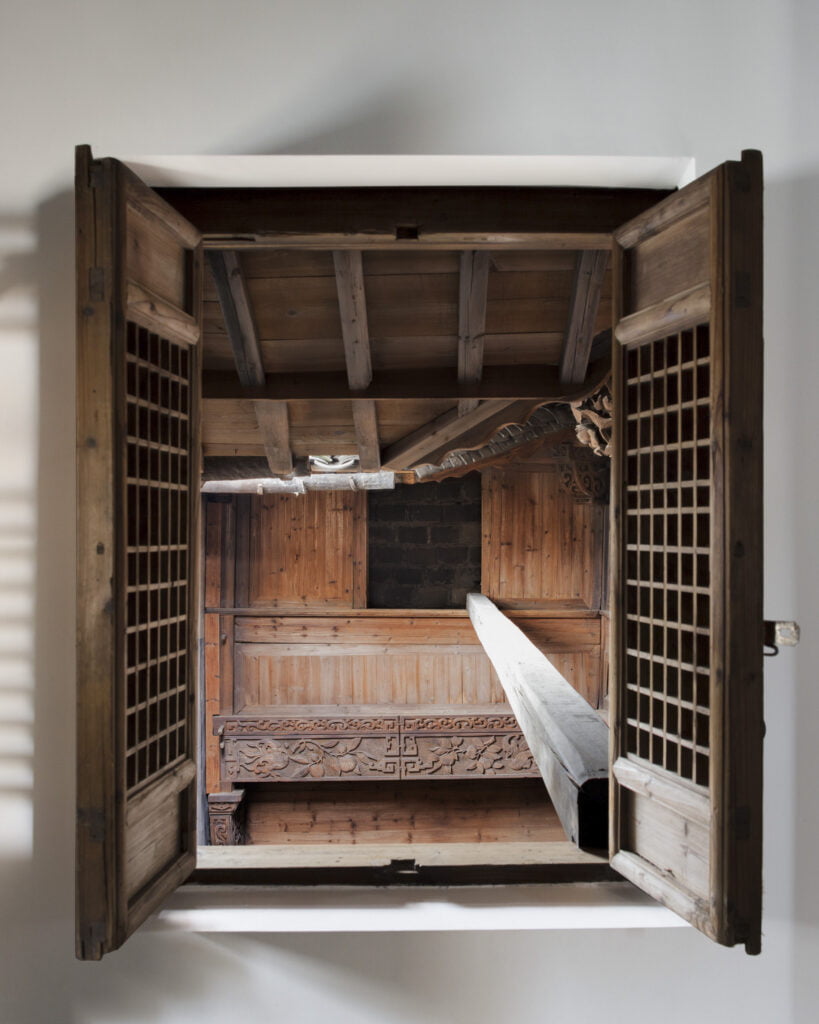 We have preserved all the original early Qing dynasty architecture, wood, carving and stone. Knowing that no one is interested in Qing dynasty toilets, we brought in a anySCALE Beijing to bring the house into the 21st Century. We are preserving the grandeur, elegance, beauty and stories of our house and the families who came before us; but bringing in soft beds, soundproofing, cold white wine, aircon, modern bathrooms and good Wifi.
As custodians of this house for our lifetime (its feels wrong to talk about ownership of something so old, which will also outlive us) we are preserving what has been left to us by generations past, and adding our own touches for generations to come. In this spirit, Ed couldn't handle the idea of a country garden without an English lawn and flowers. Where would we play croquet!?
We have a welcoming bar with just a hint of English country pub, and a fancy modern glass restaurant to enjoy our famous chef's food. Our third floor terrace used to be for drying wet underpants. Now it is a spacious airy deck overlooking the village rooftops.
The first time we set foot in the house, Selina and I immediately knew this was the one. You will immediately understand why once you set foot inside. Our dream is to once again bring smiles, warmth, visitors and laughter to a house which has been a labour of love for many generations of Wuyuan village life.
We are thankful to our teachers Yu You Hong (watch his story here youtube) and anySCALE design for turning our run down wreck of a house into a living, breathing home once again: the perfect balance of local artisan craftsmanship and some welcome 'German precision'.
For more about the house and the restoration, read through the blog posts that live on our homepage