WHAT ARE YOU GOING TO DO WHEN YOU GET HERE?
We are blessed to live in one of China's most beautiful and untouched areas. This is owed to its previous isolation, meaning that whoever was in charge of the diggers and the concrete in 20th Century China was relatively uninterested in our little corner. If you do some research you'll find out about Wuyuan's rightly famous Canola flower blooms. As locals ourselves, we celebrate what you can find off the beaten track, from wild swimming in waterfalls, getting lost on Ming Dynasty limestone trails and tiny villages nobody else knows about.
PLANNING
When you arrive we sit with guests at the bar and review some of our maps we've put together = – there is nothing you need to book ahead of time. We have recommendations, and will tailor it to the guest. But to wet your whistle…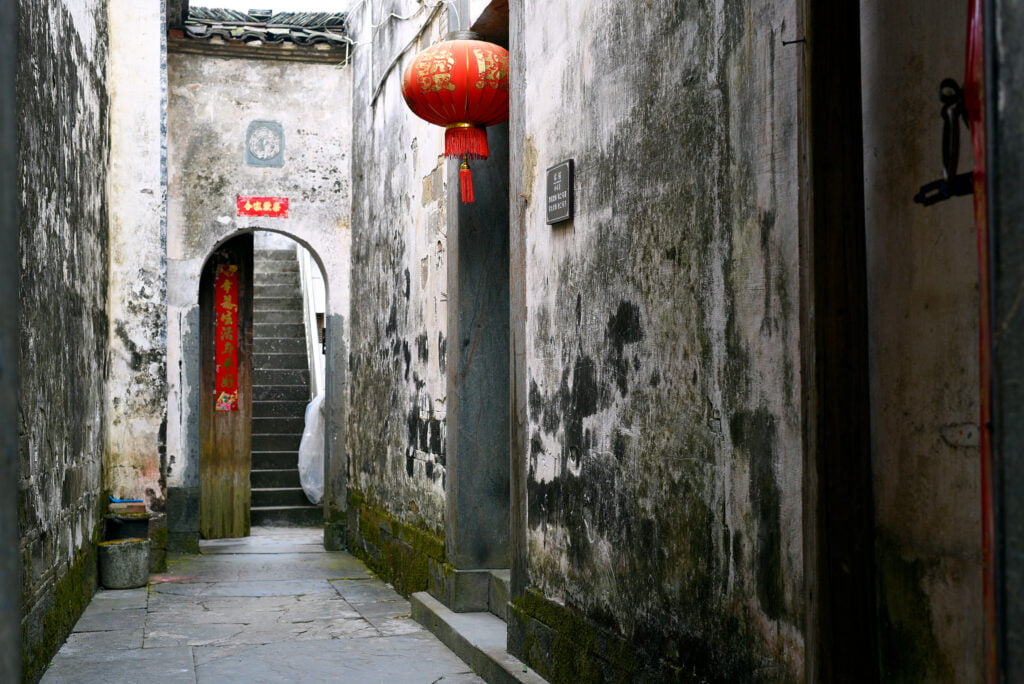 Sixi Yancun
You're already in a Song Dynasty pair of villages.
Explore – slowly…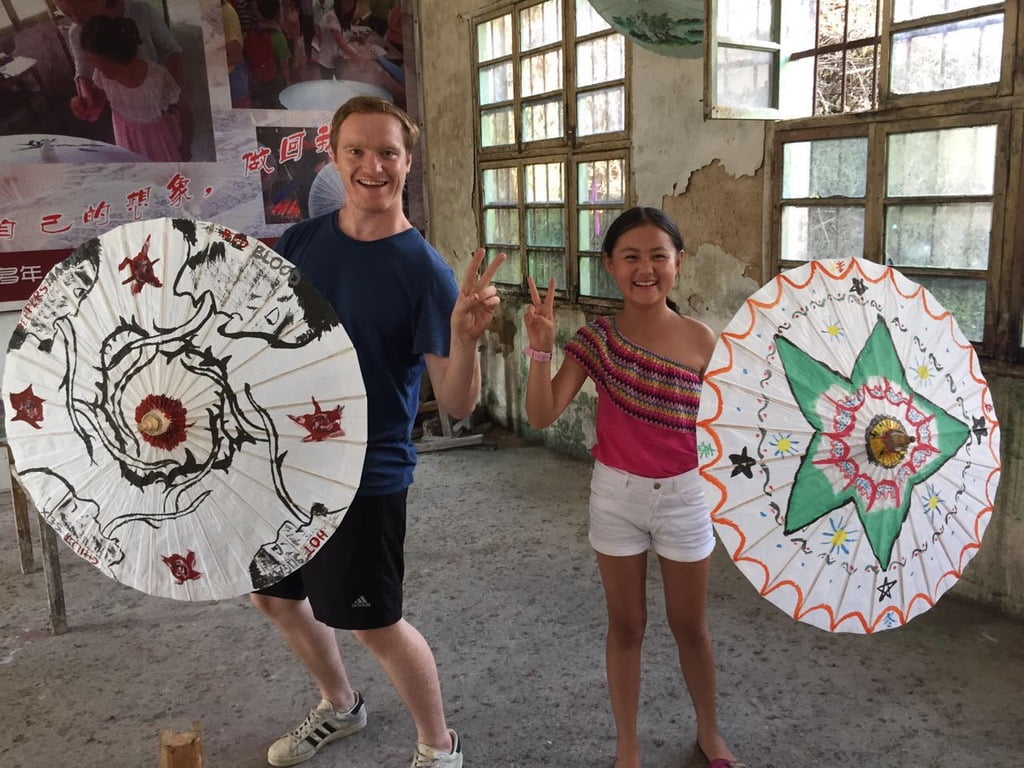 Umbrella painting
In a working handmade umbrella factory. Great for kids.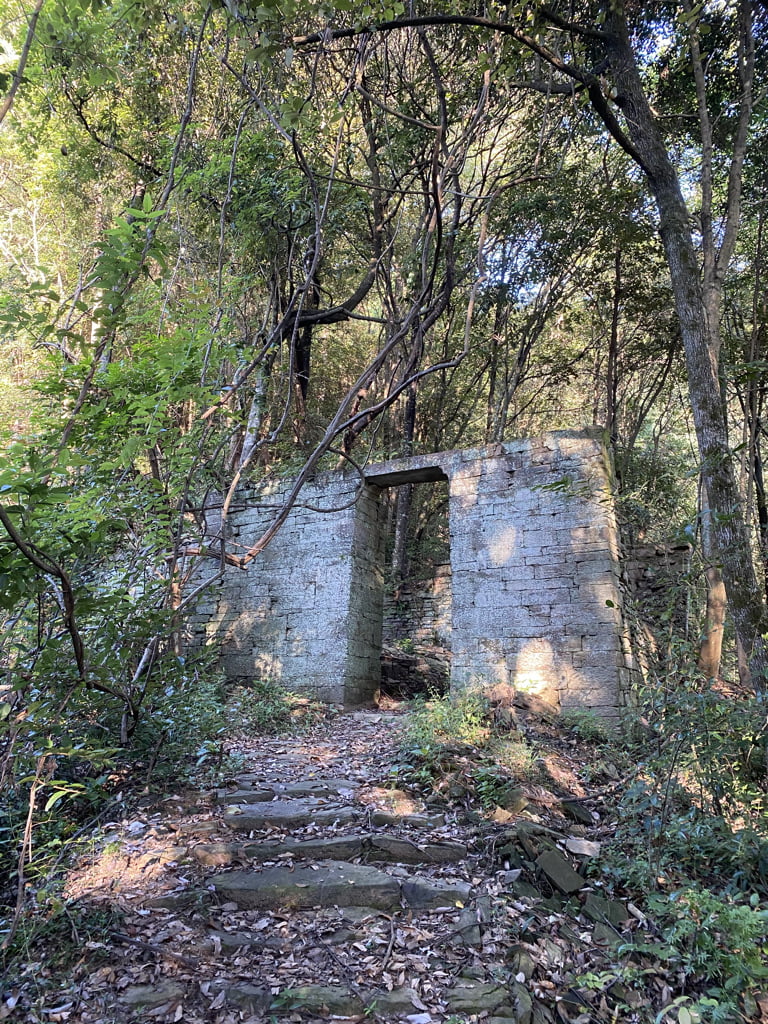 Hiking
We are surrounded by wild woods and ancient trails. We live here, and one of our jobs is regularly going out looking for the best new walks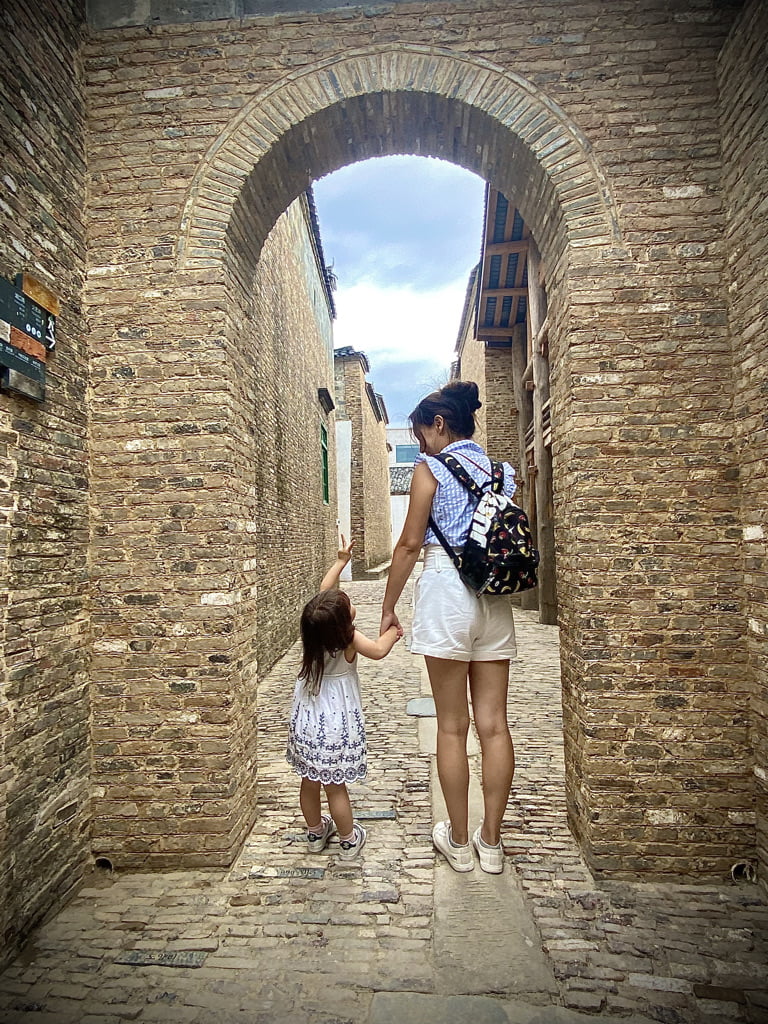 Jingdezhen Porcelain City
is a one our drive from our door, for pottery making, markets, fancy studios, museums, craft beer and ancient alleyways.
We're in a cycling paradise.
Maps and routes available at the front desk. We have reasonable hotel bikes, or the proper geeks bring their own (pictured)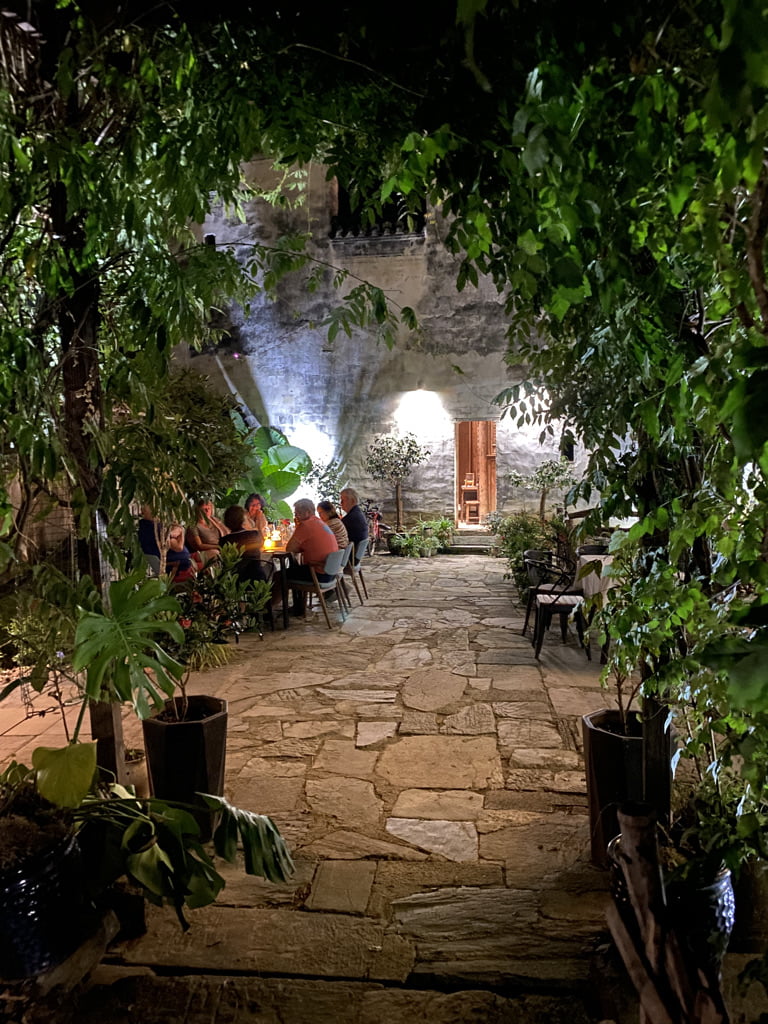 Relax at Skywells
Never pass up the opportunity for a Gin & Tonic in the garden as the sun goes down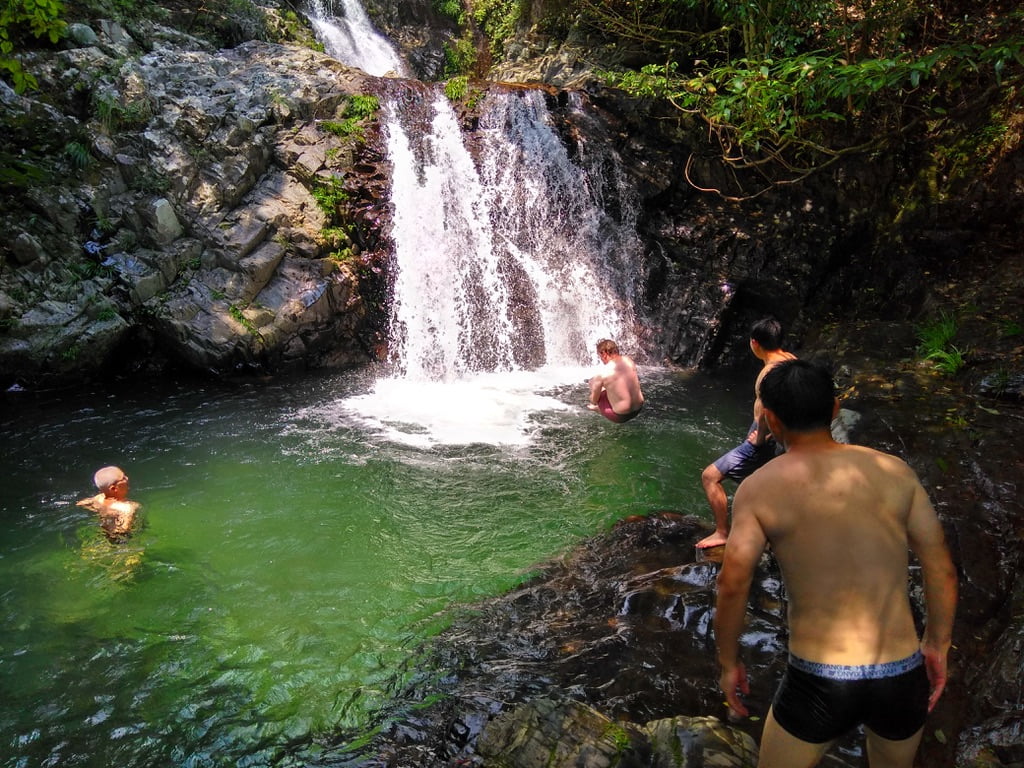 Waterfall swimming
drive to nearby waterfalls, 4km hike through a wooded valley with 10 rolling waterfalls and pools, an awesome restaurant at the bottom.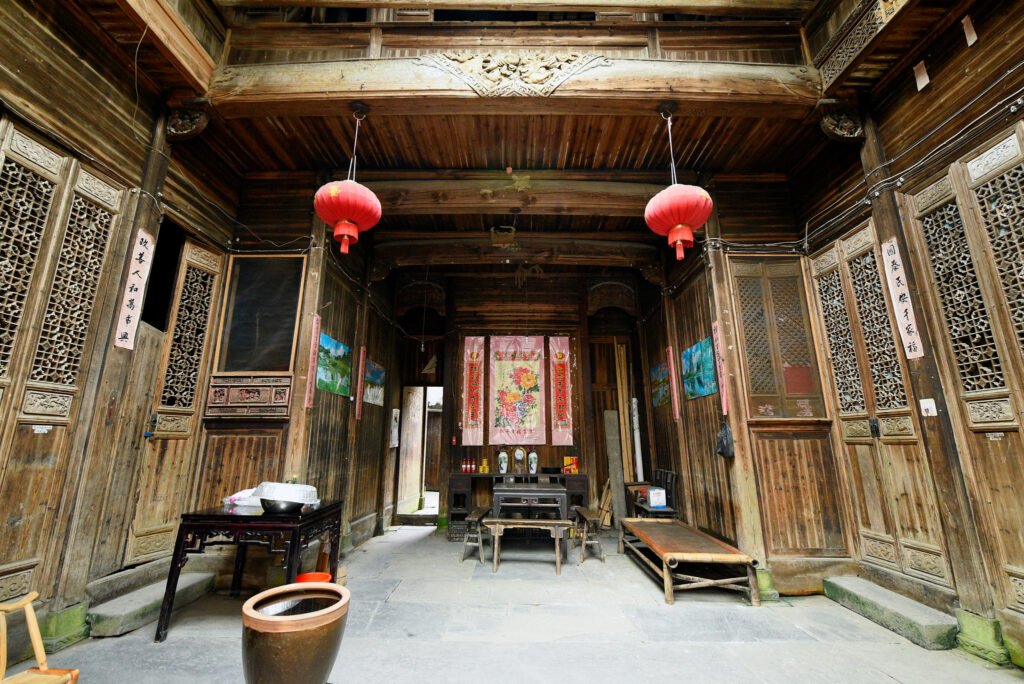 Famous Wuyuan Villages
Take a car to famous ancient vilalges Likeng, Wangkou, Jiangwan to learn about a culture of scholarship, wealth and family.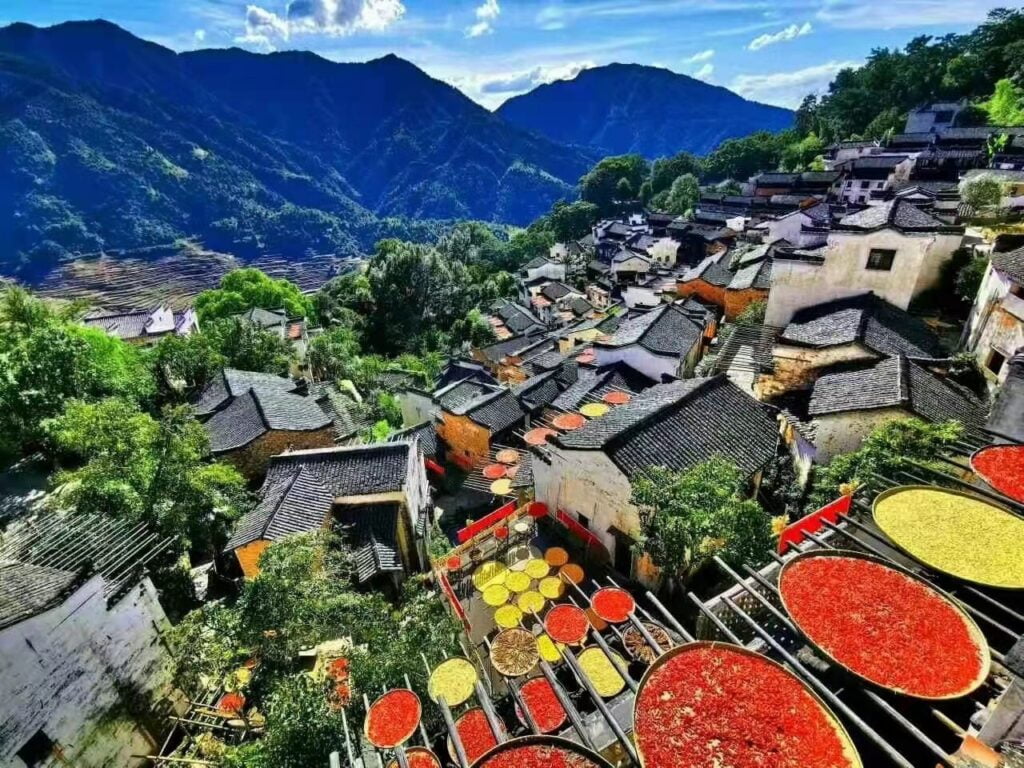 Huangling
Take the cable car to the top of the valley to a stunning – if a little Disney – enclave. If you are coming with your Chinese girlfriend, this is where she wants to go. Trust us.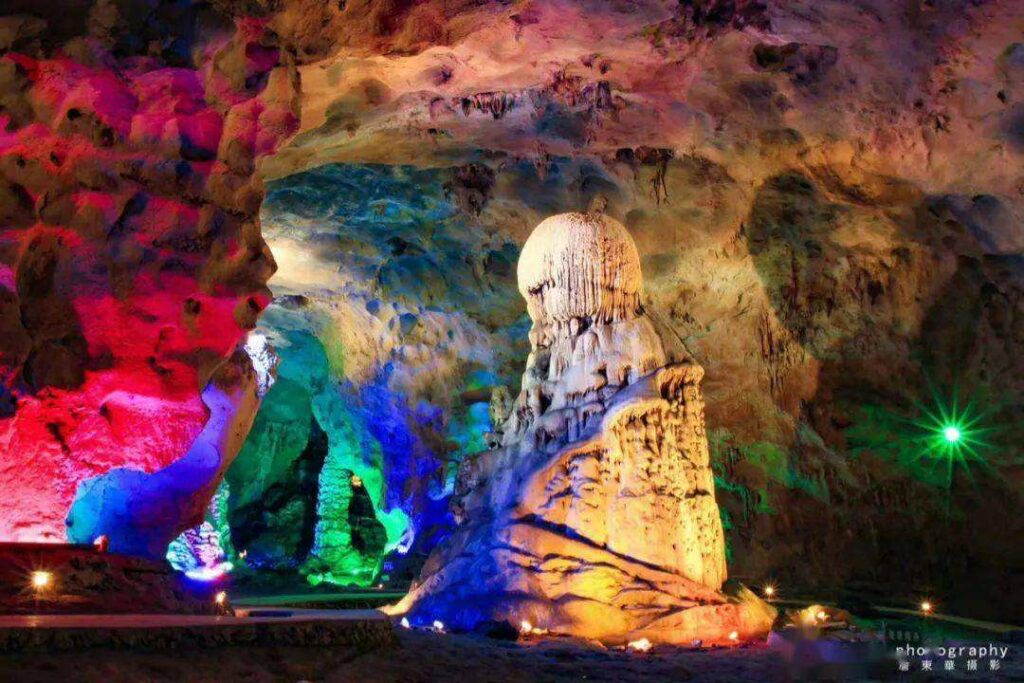 Lingyan Caves
Take a boat ride through well lit underground river and cave system. Excellent for hot or wet days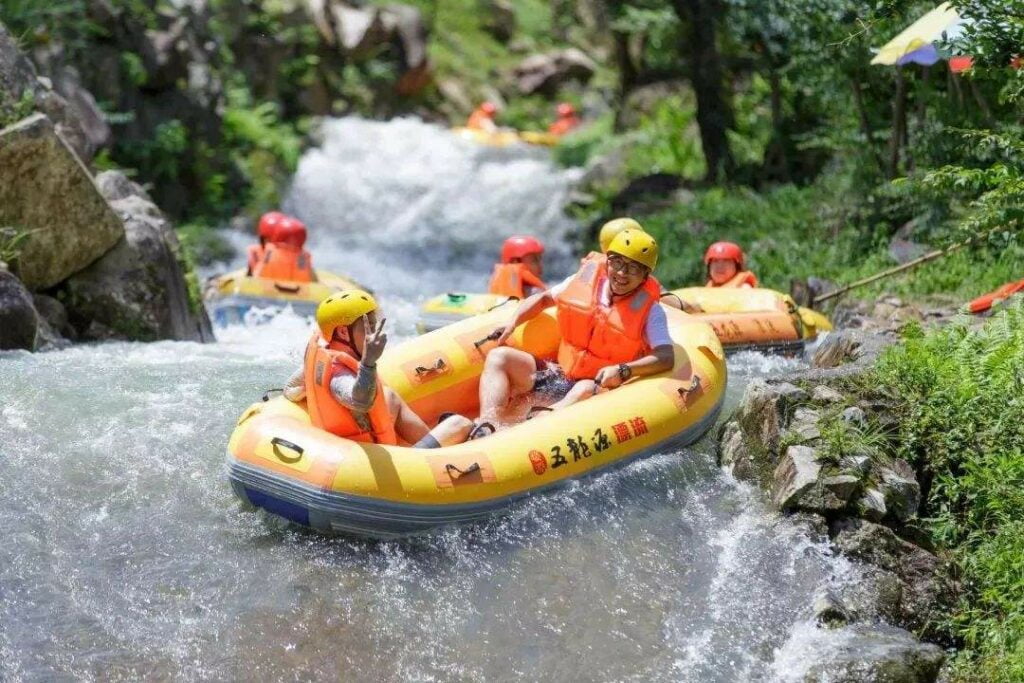 White water rafting
Chinese style – essentially a huge log flume. Intense and universally loved by guests. Not for small children, summer only.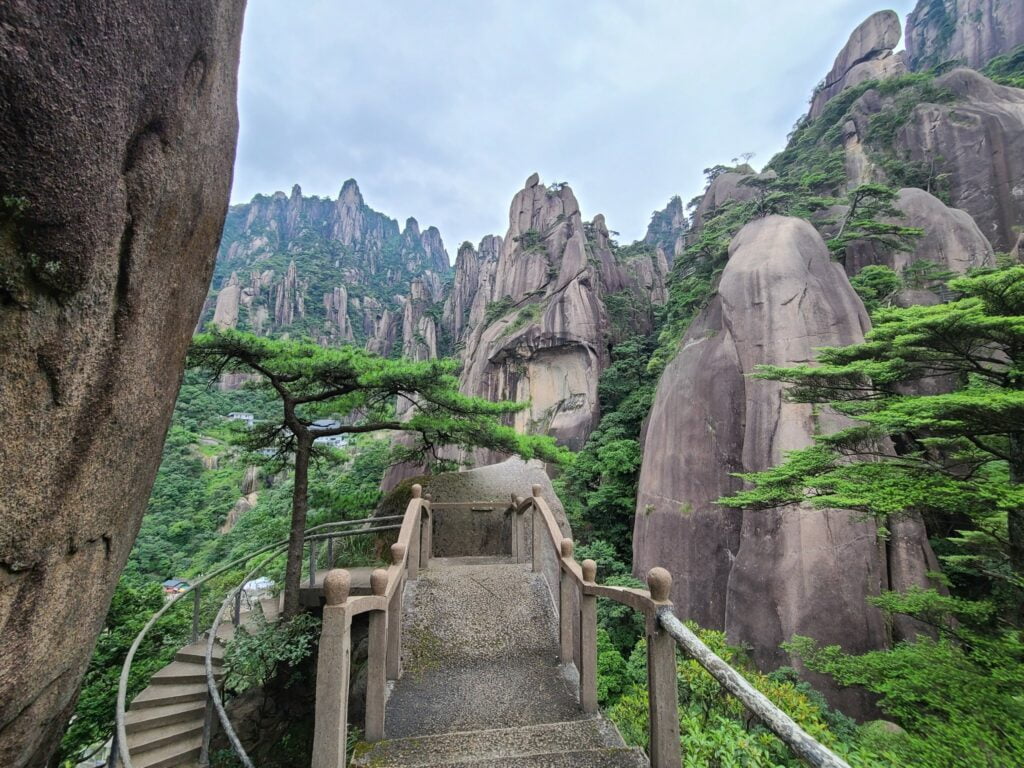 Sanqing Shan
UNESCO world heritage mountain park – stunning, renowned scenery. 90 minute drive – ask us about the smaller mountains closer by.