The year of the rabbit is soon to be bounding into view. The big cities tend to be quiet to the point of eerie. You can expect closed shops, restaurants and bars as all the workers go home to see their loved ones. In years gone by, Shanghai was an assault on the senses of fireworks, but no longer since their ban.
The hustle and bustle of a real Chinese New Year can be found here in the countryside. Wuyuan is a county of ancient villages one direct 2h40m train ride from Shanghai Hongqiao, with a 20 minute cab at this end. Wuyuan Skywells is a 300 year old tea merchant's house in a Song Dynasty village. Ed & Selina, the owners, are an English/ Chinese mixed family who live here, raising our 2 children. We believe passionately in the great outdoors, preservation architecture, warm cosy fireplaces, cocktails and fancy 5* beds.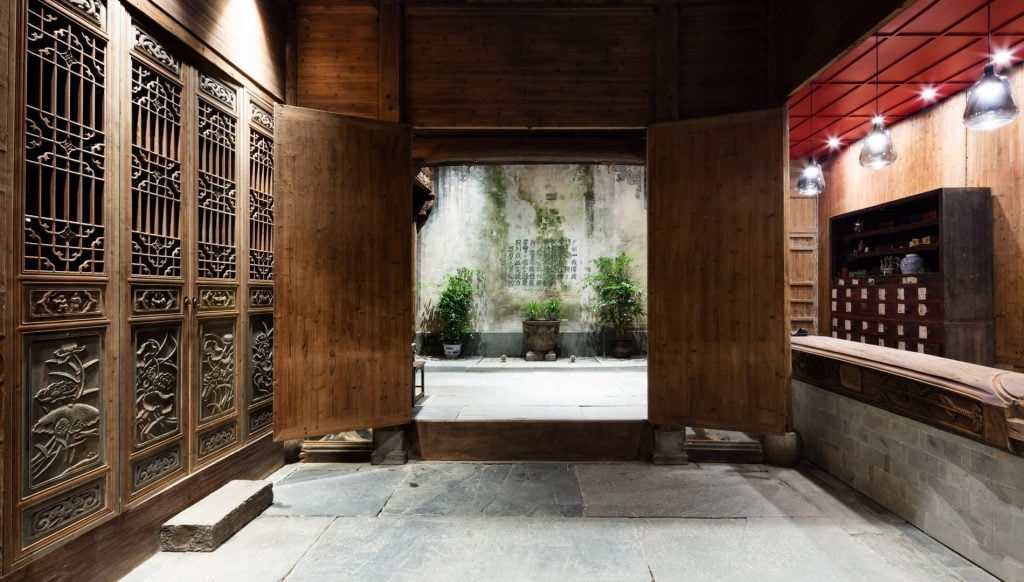 You can read about us in fancy design press like: archydaily & dezeen, expat press such as SmartShanghai & Thats Shanghai, international magazines such as Forbes
CHINESE NEW YEAR PROGRAM
Chinese New Year's eve falls on January 21st – please make sure you are here by then! We will hold a banquet supper featuring dumplings you shall make with Mrs SH, Selina's mother and matriarch of the Skywells family.
We will also hold sticky rice cake making, market visit, guided hike and welcome you to enjoy an insane explosion of fireworks from midnight in the village.
Read about Chinese New Year 2022 at Wuyuan Skywells here
HOW TO BOOK
Contact us directly at [email protected], or wechat: edgawne or selina_m_liao. Feel free to take a look at trip.com, but we will give you a better price if you book with us directly.
Skywells awakes from her winter break from the 19th, and we accept guests from then.
Trains book up quickly, please book ahead. Flights also run to huangshan or jingdezhen. (1 hour cab at this end) or you can change trains at shangrao, huangshan or hangzhou.
We look forwards to hearing from you!