We are launching our own summer camp at Skywells sister hotel, Victoria House. In previous years we've hosted a plethora of camps, and this time are running our own!
OUR CAMP PHILOSOPHY
Shaped by our own childhoods in the countryside, we believe in children learning through play – this means muddy knees, creepy-crawlies, running bare foot on the grass and being soaked in river water.
It is important that children think for themselves – we believe in the 'constructivist' approach, where children build their own knowledge through hands on experiences. We are here to guide them, and ask them the right questions. This is the opposite of 'rote learning' beloved by Chinese teachers.
Victoria House is our home: an English country manor, here in the Jiangxi countryside. Just like the English home counties where Ed grew up, Wuyuan is a lush countryside filled with old mansion homes. We have imported hardwood floors, kohler bathrooms and modern insulation you are unlikely to find in typical Chinese rural guesthouses.
Food and Drink is Chinese – we have found our guests love the English lifestyle, but not so much the food… x
We welcome children ages 3-7 accompanied by parents.
HOW TO BOOK
Follow the link to our ticketing partner, Smart Ticket.
For any questions, please feel free to contact us directly – through email to [email protected], or add Ed and Selina on wechat with questions, wechat ID: 'edgawne' or selina_m_liao
Please read below for comprehensive camp introduction!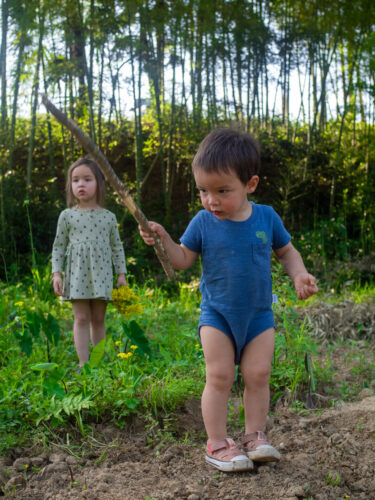 CAMP INFORMATION
Address
Victoria House, Wuyuan, Jiangxi 江西婺源县维多利亚庄园
Age Group
3-7 Years old
Timing
4 nights 5 days
Opening dates
7月12日 – 7月16日
7月19日 – 7月23日
7月26日 – 7月30日
8月02日 – 8月06日
8月09日 – 8月13日
8月16日 – 8月20日
Included:
This price includes accommodation & food, activities, transport for activities, insurance for 5 days, pick-up and drop-off services from Wuyuan train station, free pictures from photographer and 5 printed pictures.
Not included:
Arrival day breakfast and departure day dinner.
Transportation from your city to Wuyuan.
Pick-up or drop-off services to/from airport
Notes:
Minimum booking threshold per camp to proceed: 9 families.
If chosen dates cannot go ahead, we will help reschedule each family to a different time.
Fee per extra adult: 1200/head (12 Years old and above), if adding extra children/campers (12 years and below), extra fee of 1800/head.
Please prepare raincoat, hiking shoes and water activities shoes
The hotel has an optional paid laundry services
Contact:
Selina 13611946697
Why am I reading about this on the Skywells website?
Usually, we focus on a domestic market through channels such as Trip.com for Victoria House. This time, we are bringing some of the Skywells International Special Sauce to Victoria House – Selina and Ed will be there, with our kids and hope to see you too.
FEE BY ROOM TYPE
| | | | | | |
| --- | --- | --- | --- | --- | --- |
| | Tea View | River View | Family | Couple Suite | Family Suite |
| All camps | 7200 | 7600 | 8000 | 9500 | 10800 |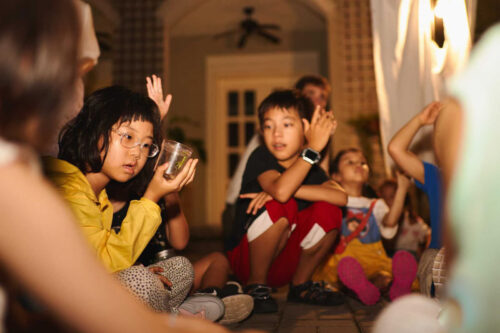 LEARNING OBJECTIVES
FOR CHILDREN:
Nudge children out of their cultural comfort zone.
Get away from the city and electronic devices, immerse them in nature, and learn to live in harmony with the environment.
Encourage independent thinking and problem solving.
Teamwork
Overcoming life's little setbacks under child's own steam.
Lay foundations for a more confident, independent life.
FOR PARENTS:
Adapt to a more open way of teaching, where children building their own knowledge
High quality parent-child time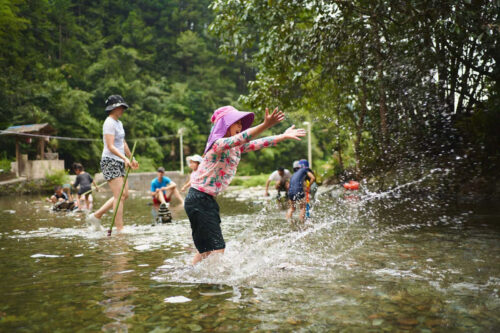 TYPICAL SCHEDULE
Day 1 – Get to know Victoria House, introductions and making friends
Morning: Welcome circle
Afternoon: Opening Ceremony, Icebreaker, tour of the house and grounds.
Evening: Story time, Release Sky Lanterns with our hopes for the future
Day 2 – Chinese and Western cultural exchanges: what's so important about a cup of tea?
Morning: tea picking in a 100-acre tea field.. Trip to our village's tea barns to experience traditional tea making and tasting
Afternoon: Homemade English afternoon tea and baked treats. Enjoy an English afternoon tea party, examining the differences between Chinese and Western tea cultures and basic etiquette
Evening: Exchange views on parenting.
Day 3 – Let go, be a "dirty" child for a day
Morning: hike along a sparkling clean wild stream, water fight. Build our own Outdoor Water Filtration System
Afternoon: A Happy, Muddy Tug of War. Design and build your very own mud castle
Evening: Fireworks show
Day 4 – Getting closer to nature
Morning: Hiking in the forest, collecting leaves and flowers. Making our own Plant Encyclopedia
Afternoon: Natural Crafts: Homemade Outdoor Camping Lamp. Learn how to pitch a tent and build a campfire.
Evening: Evening Campfire. Homemade s'more: Baked Marshmallow Cookies. Camp out overnight on our lawn under a sea of stars (weather permitting!)
Day 5 – Little Insect Detective
Morning: collect insects and study what makes them tick! Build a bug hotel
Afternoon: Closing Ceremony. Return trip